POCO Generator to generate Model Class files
Document by Ganesan – Ganesanva@hotmail.com – + 919600370429

Download POCO Generator EXE from the below URL.
It can be used for Reverse Engineering to change DB first approach to Code First Approach.


http://www.codeproject.com/Articles/892233/POCO-Generator
Connect to the DB.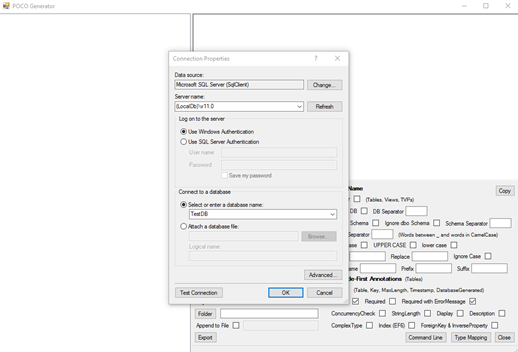 Select the Table that you want to Generate POCO Classes.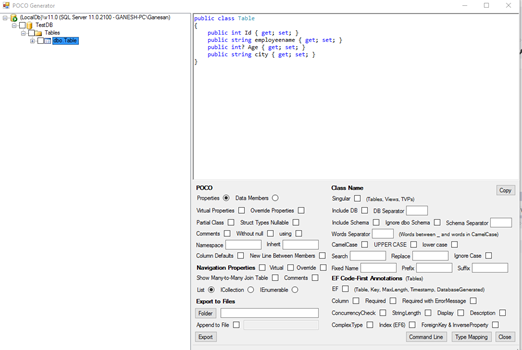 You can even generate Required attribute and Error field as EF Code First annotation as highlighted below.

Social tagging:
Entity class file generation in MVC
>
Generate class files using POCO
>
online dot net training in chennai
>
POCO Generator
>
POCO generator in DB first approach
>
reverse engineering using POCO