Document by Ganesanva@hotmail.com – + 919042710472

Go to Central Administration
Navigate to Application Management -> Manage Service Applications
Click on New -> Search Service Application as shown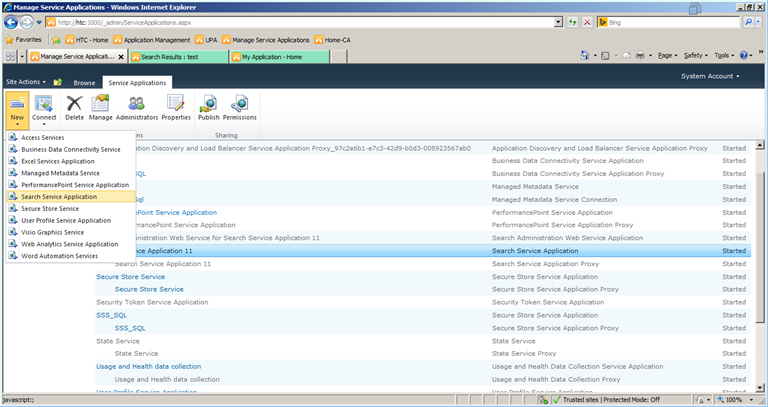 Fill the Pop up as shown below.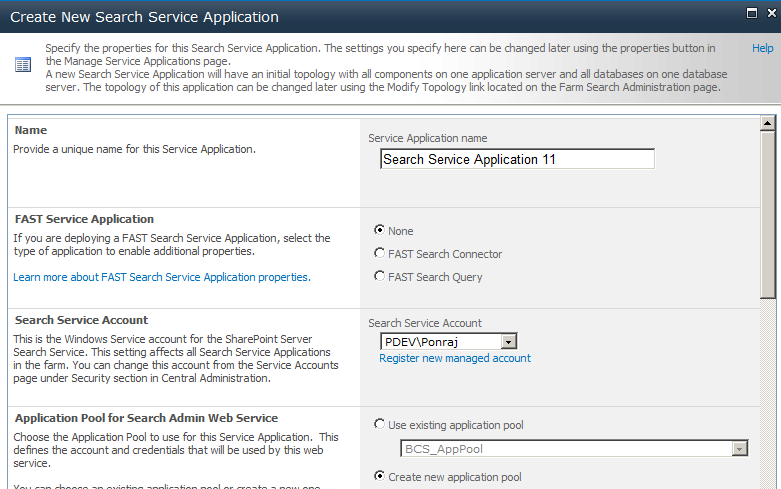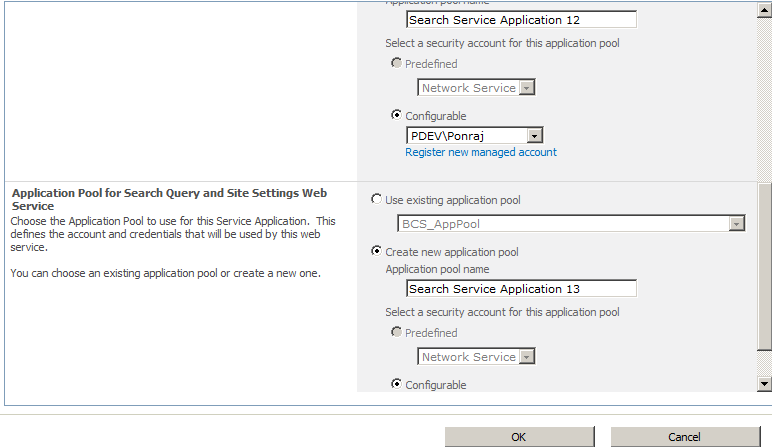 Search Service Application 11 will be created as shown below.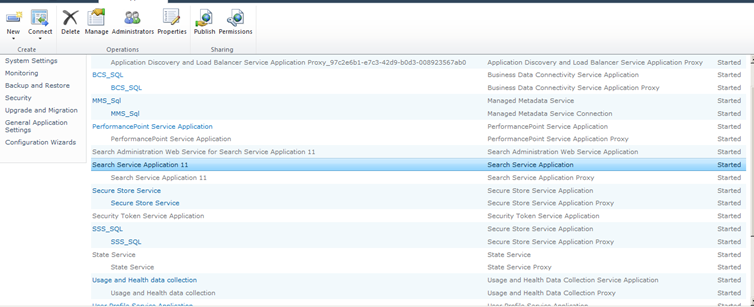 Select the "Search Service Application" and Click on "Manage" in top ribbon.
Next -> Click on Content Sources.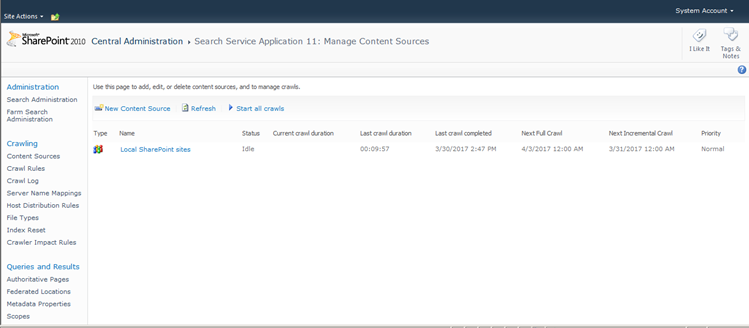 Click on the link "Local SharePoint Sites".
Type the web application that need to be crawled in the Start Addresses text box.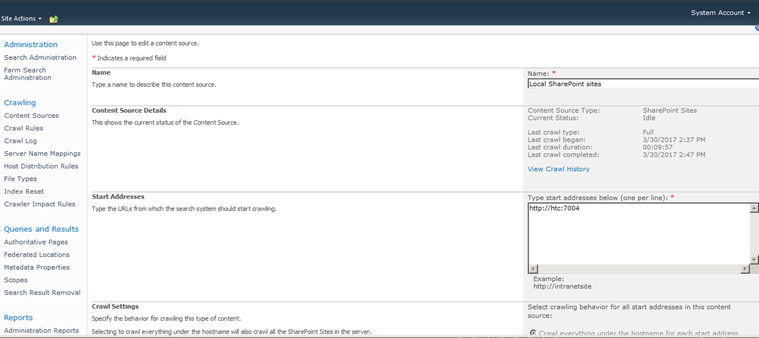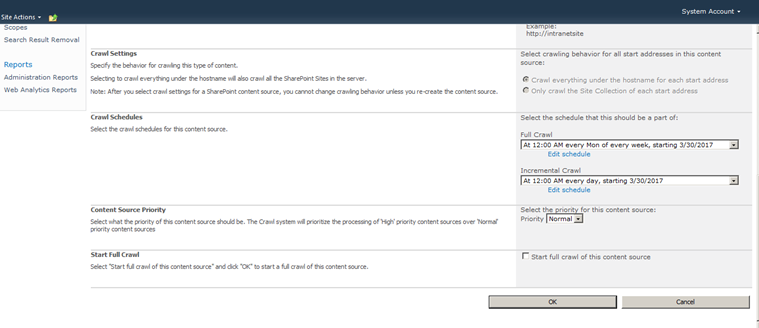 Click on Create Schedule on Full Crawl.
Enter the schedule details as below.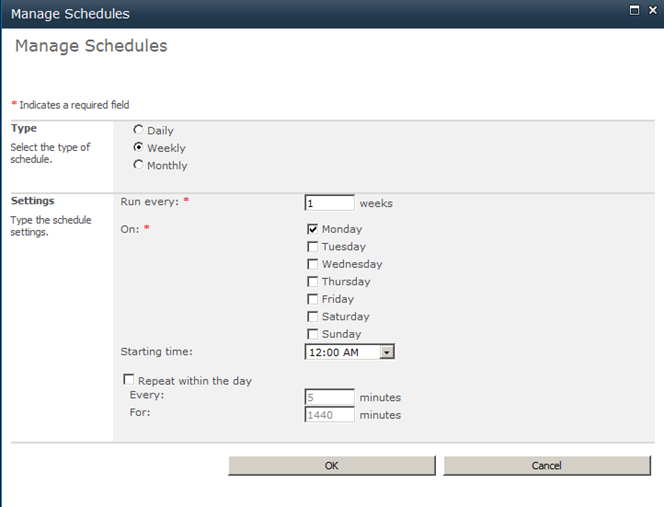 Click on Create Schedule in Incremental Crawl. Enter the details as below.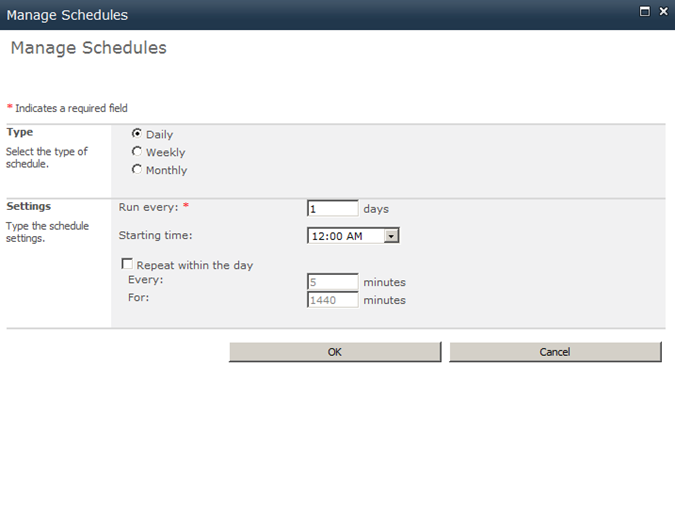 Check box the Start Full Crawl of this Content Source.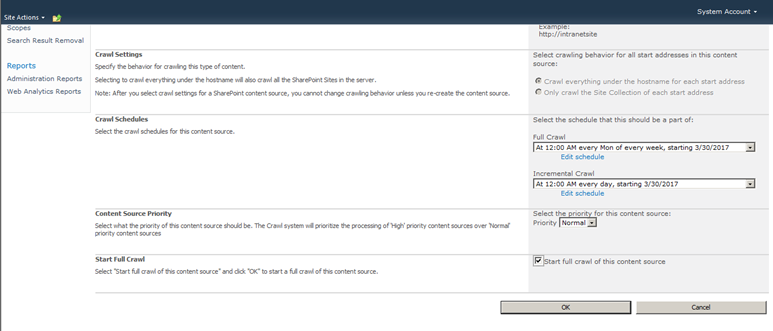 Click OK.
The site will now get crawled and all the Search content in Content database will be now moved on to the Search database.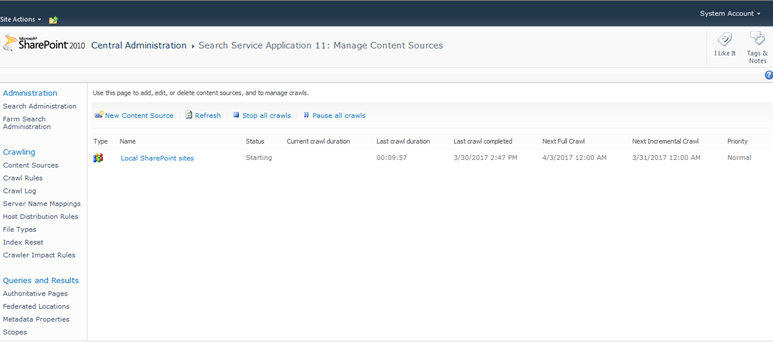 Once the Crawling gets completed, the status will change to "Idle".
Go on to the site that is crawled and in Home page you can find the search box which allows to search based on Crawling.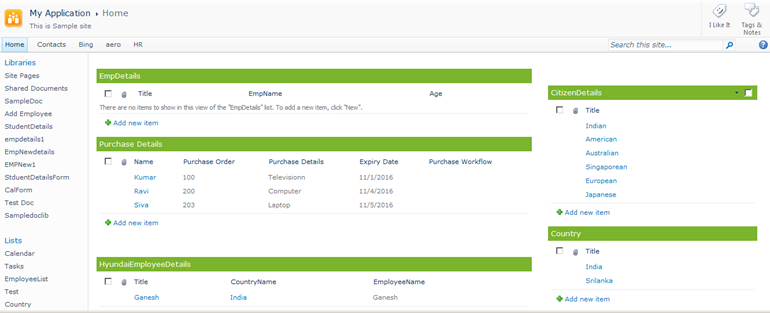 Enter employee in Search this site text box and press enter.
The search result will be shown as below in "/_layouts/OSSSearchResults.aspx" URL.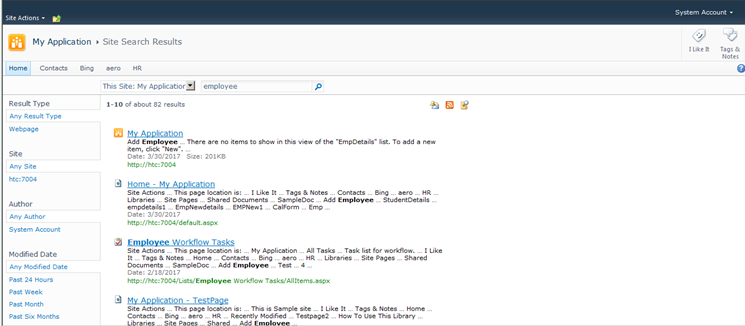 It allows to filter the search in various options and allow to create Custom scope for the search within the site collection.